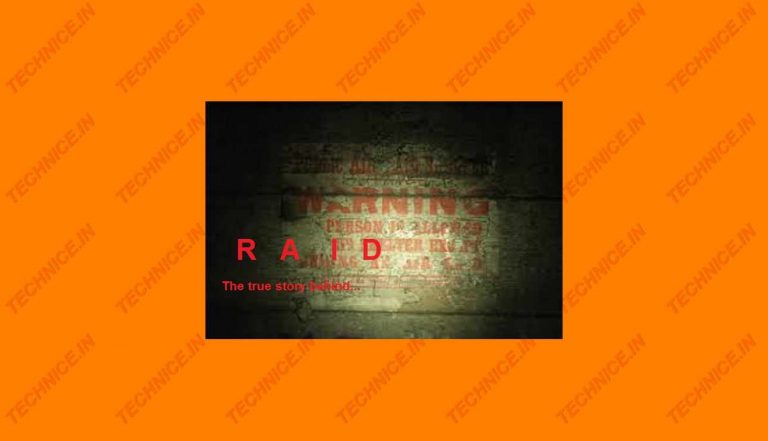 The Ajay Devgan Starred Movie Raid (2018) is based on two true stories happened in 1981 and 1989 both in UP The first one in Kanpur and the second in Merrut.
1981 Raid:
On 16th July 1981 Deputy Director of Intelligence Alak Kumar Batbyal (Played by Ajay Devgan) started the operation with over 90 officers from his house secretly to raid the property of Sardar Inder Singh (Played by Saurav Shukla) a-a leading Kanpur Businessman and ex-MP. Raid began simultaneously in many locations like the house of the family members at Tilak Nagar, Arya Nagar and Lajpat nagar, and at the factory of Singh in Fazal Ganj and Panki, 15 bank lockers were also opened. Gold bars of value almost 30 lakhs were recovered and about Rs. 1.3 Crore were found in those locations. The raid was ongoing for about one month, 45 personnel are assigned to count the notes only.
There were many rumors about the raid at that time – pointing to a family member who may supply information to IT Department, some pointed political connection as Singh's wife is the sister-in-law of Suresh Ram, son of the former Union minister Jagjivan Ram. Whatever may be the cause was but this is the biggest tax haul in history.
1989 Raid:
As seen in the movie – officers are opening sealed packets to know the names, the actual event was more or less the same. 88 It officers were drawn from all over UP to start a raid on 14th September 1989. The names were paper mill owner Harish Chhabra and Jeweller Chittaranjan Swarup.
The team of officers split into 9 groups for 9 premises to be raided each group having 4 police personnel for protection.
At Chhabra's office in Muzaffarnagar Chhabra at first bragged about his political connection and then went to the gate and signaled all neighboring shopkeepers, they rushed into the office and begun beating up search party. They damaged their vehicles too, in words of the IT officers the policemen literally fled away when the mob attacked them. Many officers were injured hospitalized.
UP CM summoned to Delhi to explain the incidence and major demands were to arrest the guilties, handing over the case to CBI, and cash compensation to the injured officers. President of state Udyog Vyapar Mandan raised voice to raid IT officers' house.