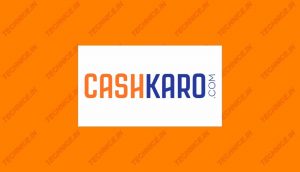 Hi, readers hope you are enjoying amazing cashback and offers this Christmas from online shopping sites. Here is a CashKaro + Shoppers Stop Loot Deal Get Rs 325 real cashback (real money in your bank account) when you shop for Rs 500 from Shoppers Stop. Here is how to get the offer.
To grab this offer you have to create an account on CashKaro which provides real cashback when you shop from CashKaro links.
Offer 1: Get Rs 25 instantly as a welcome bonus when you create an account clicking this link on CashKaro
Offer 2: Get Rs 300 Cashback From Shoppers Stop
1. Click on this link to create an account on CashKaro and get Rs 25 as a welcome bonus. Without this link, you will not get the bonus.
Click To Open CashKaro Account And Get Bonus
2.
Open your
CashKaro account
and come back here.
3. Now go to Shoppers Stop Coupon and cashback Offer page.
To go to Shoppers Stop Deals page Please Click Here
4. Click on 'See Coupons with Cashback'  button on this page. This will bring you to Shoppers Stop Offer page. Buy your T-shirts or other items as you like. Add two T-shirts Worth Rs 239 to your cart and check out with your Credit or Debit cards (PayTm Or Gift Card is not eligible).
5. Now you have to go to your CashKaro profile. Log into your CashKaro profile and go to My Earnings Page. You can see your Rs 300 cashback in pending status.
It takes some time to confirm your earnings (about 45-60 days – the return time periods of the seller). After confirmation, you will be able to transfer your money from CashKaro to your Bank Account! Yes, the cashback is real money.
So with this offer, you will get a total of Rs 325 cashback (Rs 300 cashback from shoppers Stop shopping + Rs 25 As welcome bonus on account opening)
CashKaro+Shoppers Stop Offer -More Details:
1)        Flat Rs 300 Cashback on orders over Rs 500.
2)        CashKaro Cashback is applicable 2 times per month, per unique CashKaro and Shoppers Stop users (Based on Email ID, IP address, Mobile no., Delivery address & Payment Card/Wallet)
3)        Order value of Rs 500 is including shipping and taxes.
4)        Not Valid if you pay using Paytm Wallet or Gift Cards on Shoppers Stop.
5)        Shoppers Stop Delivery Fee: Rs 100 for Orders below Rs 900GST Included in Price
6)        Not Valid for Shoppers Stop App transactions