EARN RS.146 AND A FREE MAGAZINE SUBSCRIPTION FOR 5000+ MAGAZINES
Hi readers, Don't miss out on this great money earning offer from CashKaro where you'll get Rs.1120 Cashback on Rs.999 when you subscribe for Magzter through us, also get Rs.25 sign-up bonus.
Earn Rs.146 and access to 5000+ magazines for free.
Instant Tracking through SMS and Mail from CashKaro and confirmation within 10 days.
Just follow the Simple steps given below!
Steps to Avail Magzter Subscription for Free through CashKaro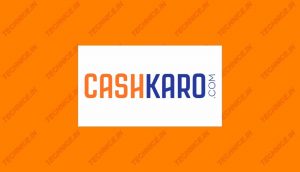 Step – 1: Visit here to sign up and get Rs.25 sign up bonus for free
(NOTE: Must Sign up by Clicking the Button Above as it is Special TrickyTime Registration Link to Avail the Offer. If you don't register through the link above then you may not get the offer and Signup Bonus.)
Step – 2: Now visit here for the Magzter Offer Page at CashKaro Site.
Click To Visit CashKaro And Magzter
Step – 3: You will see the Offer Details. Click on "ACTIVATE CASHBACK" Button and then on next page click on "VISIT RETAILER" Button.
Step – 4: You will be taken to Magzter Website where you will see the Magzter Gold Subscription worth Rs.3999 at Rs.999. Just click on Get Started and fill the asked details such as Name, Email and Password and click on Subscribe Now button.
Step – 5: You will be taken to the Payment Page. Pay Rs.999 through Debit or Credit Card (Don't worry, you will recover your Rs.999 through CashKaro Website as Cashback which is transferable to Bank account).
Step – 6: Once you make the Payment, you are Subscribed for MagzterGold Subscription. Within next few minutes or 1-3 hours, your CashKaro account will be credited with Rs.1120 Cashback for Subscribing Magzter Gold.
Step – 7: Now this Cashback will get Confirmed or will be Approved within next10 days after which you can take it to the Bank account.
So total Cashback you get: Rs.25 + Rs.1120 = Rs.1145.
Total Amount you Spent = Rs.999
Total Benefit you get: Magzter Gold Subscription for Free + Rs.146 in your Bank Account!!
About CashKaro:
CashKaro.com is India's Largest Cashback & Coupons site. We are backed by Mr. Ratan Tata & one of India's leading VC firms, Kalaari Capital. With over 2 million registered users, CashKaro is a one stop destination for savings across 1500+ ecommerce sites like Amazon.in, Flipkart, Paytm etc.
CashKaro users manage to save an average of Rs.1000/- to Rs.15000/- monthly through shopping online. We have given a total Cashback of Rs.45 crores to our users till date.
So, start shopping through CashKaro to start saving on your every purchase.
For any queries related to CashKaro cashback deal, give a call on this number: 8527264999
Or Whatsapp your query to this number: 8448780921
To get such deals when they come out subscribe to our Whatsapp channel @ 8448290112 by messaging us "CASHBACK'
CashKaro Telegram Lucky Draw, Get a Chance to WIN CashKaro Special Goodie Bag, 5 Lucky Winners Will be chosen Every FRIDAY.
Just Join the Telegram Group, You will also get EXCLUSIVE BUDGET Deal Alerts every day just open your browser and Type – t.me/CKoffers
Or Search CashKaro in Telegram & Join our Group