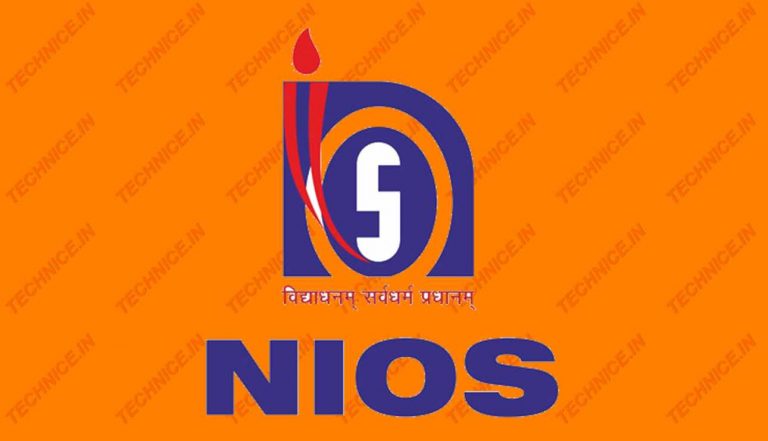 The first year (Two Semester 2017 – 2018) Of NIOS Dled course for in-service teachers is completed now. The second-year admission process was started on June 2018 (and still open up to 15th October 2018) and now candidates have to submit their second-year examination fees for four subjects to appear in the upcoming exams of 2018-19 second-year course.
Candidates have to pay Rs.1000 for four subjects (Rs.250 for each subject) to appear in the NIOS DLED second year exam. In NIOS Dled second year course there is a total of four theory papers:
Click to go NIOS Website and pay fees
NIOS DLED Second Year Exam Fees and Subjects for Third And Fourth Semesters 2018 – 2019:
Last Date Of Fee Payment: 15th October 2018
***Last Date Of Fee Payment For those who have paid their 2nd year admission fees from 5th October 2018 – 15th October 2018: 16th October – 25th October 2018
NIOS Theory Paper Name (Code)
Details
Fees to be Submitted (Rs.)
1. Understanding Children In Inclusive Context (506)
250
2. Community and Elementary Education (507)
250
3. Learning In Art, Health, Physical and Work Education at Elementary level (508)
250
4. Learning Social Science at Upper Primary Level (509)

Or

5. Learning Science at Upper Primary level (510)

Choose any one Between Courses 509 and 510, it depends on you, you can choose according to your interest
250
Total Subjects To Be Taken: 4
Total Exam Fees to be paid: 1000
How to make Dled Second Year Exam Fee payment:
To Make payment for third and fourth semester dled exams go to NIOS website first, then click on the link – Submission of 2nd Year examination fees…, a new page will be opened
Submit your enrollment number in the small box provided- Click Here to go to (Direct Link)
After submitting your enrollment no. your details will appear on the next page
Check your details like Percentage and Medium Of studying, if your details are correct then click on the Square checkbox
In the next page select one between 509 and 510, once selected it can't be changed, so select carefully.
Then Click Proceed To Payment. Make your payment and take the receipt for further Purpose.
NIOS Second year Exam time (2018 – 19):
DLED third semester (Second year) exam will be conducted During December 2018 for two subjects 506 and 507.
NIOS Dled fourth semester exam for three subjects (candidates have to appear only in any two three subjects) will be conducted during February – March 2019.
Download the Official Notification Here.