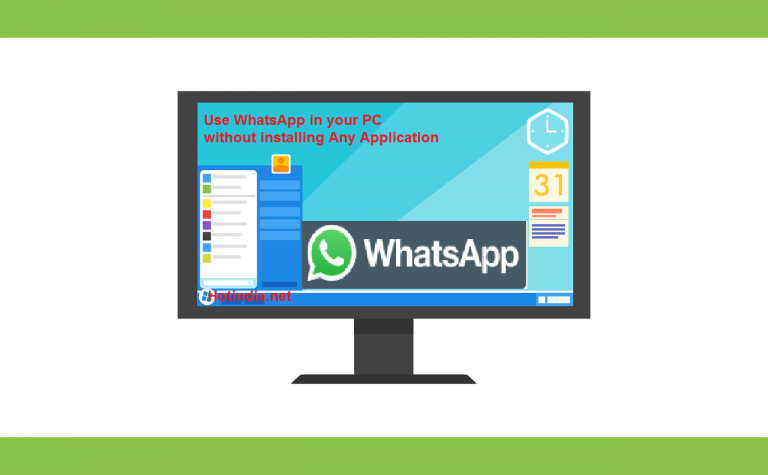 WhatsApp is the worlds most popular messaging platform. Billion of users use it every day to get in touch with others. But most of them use it in smartphones. If you run PC most times or if you love large screens than mobiles, then you may want to use it on your PC. Now WhatsApp is available for download for Windows 8 32 bit / Windows 8 64 bit or higher and Mac 10.9 and higher running PCs, so if you haven't any one of these then you cant download WhatsApp for PC, but you can use WhatsApp on your PC (Whatever it may be Windows/ Mac/ Linux) if you want to. Simply from any browsers you can access WhatsApp any time from anywhere; provided you have a smartphone and a WhatsApp account on that (No app installation or extension required). Follow the steps bellow to open WhatsApp from your PC.
At first open any web browser (Firefox or Google Chrome Recommended). Type web.whatsapp.com in the address bar (OR CLICK HERE). WhatsApp page will be opened with a QR code in it (Watch the short video). The QR code will be disappeared after a certain time.

Now Open WhatsApp from your phone as usual. Click on the three vertical dots at the upper right corner. A pop-up menu will be opened. Now click on WhatsApp Web.
A security warning may be shown like "WhatsApp is trying to access Camera Deny  Allow"
Click Allow, a scanner will be appeared, scan the QR code appeared on your computer browser (Watch the video).

That's it, all your WhatsApp data will be shown on the screen of your browser.