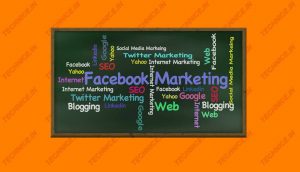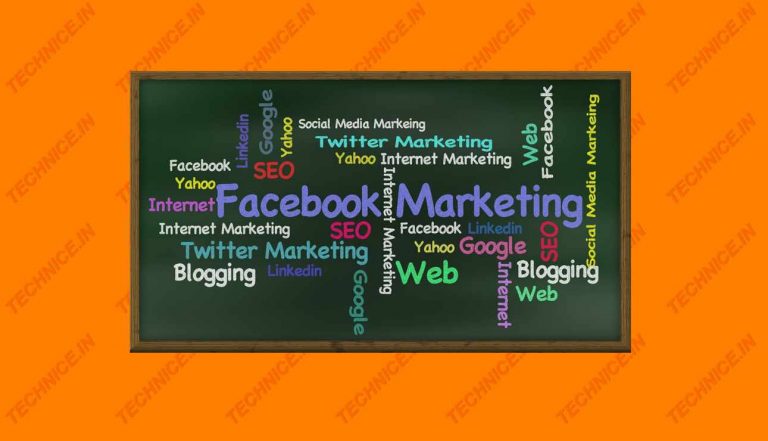 Whether You are a pro blogger or online marketer or a newbie you always think to boost your traffic, improve your SEO, experiment with your social media presence and strengthen your online presence. But if you are an experienced one and have enough income from your blog/product or whatever you own then you can buy paid services to do your improvements or experiments. But if you are a newbie then you haven't much money or you less likely want to spend to buy services. To boost your revenue and traffic here are some free and effective tools like social media monitoring, experimenting with key words, auto-publish your posts on social media platforms like Twitter and Facebook which you can use without spending a penny. Lets list out them-
1. Social Mention
Monitoring who mention your posts URL or your keywords manually is almost an impossible work. Social Mention is the right tool for you. You can analyze all types of mentions, hashtags and see the metrics with a mouse click because the process is automatic. You can monitor strength, sentiment, passion, and reach metrics. And moreover it is a free tool (without any sign-up procedure) so you don't have to expand your marketing budget.
Google Alerts is a free and powerful tool for monitoring your social media asset. It alerts you (by notification) when your brand or keywords are mentioned on social media platforms. You can see which platform drives more traffic to your site.
It allows you to import your social media activity direct to your inbox. You can see what people look like and what they do. You can grow your network by connecting on LinkedIn, Twitter, Facebook and more. You can import contacts and other profile activities to Gmail inbox with a simple plug-in.  And you can record thoughts for later by leaving notes.
If you use a Facebook page for your site or business's campaign then page insights let you examine and analyze performance, customers interests and drawbacks of your page and hence your business. You can see tips how to improve your page functionality. So it is a free tool to analyze your social media activity.
TweetDeck is a simple and free to use tool for publication from Twitter. You can manage multiple accounts and a lot more with this simple tool. Go to TweetDeck and start using today.
If you have never used IFTTT then test it right now. It is an incredible tool for publishing your posts to social media. Publishing your posts on social media is a headache if you publish many posts, IFTTT can make your tasks easier because you can publish your posts to social media automatically. Try out IFTTT here.
Google Analytics helps you to discover and analyze which platform driving traffic to your website, real time audience report, demographics and more. It can do a lot more, this is a must use tool for most of the webmasters.
With Facebook Audience Insights tool you can get reports about your audience and also insights of your competitors. And this is also free to use.
Google PageSpeed Insights helps to analyze and detect the issues behind your page load time. Because page load time is a major factor to rank in SERP pages and to improve user experience. After detecting issues you will get information and materials to reduce your page load time.
To make your online presence stronger you must have to research with keywords. There are many free and paid tools available, Keywordtool.io is one of them which is free to use and easy to use too. You can unlock more features with the paid pro version.
Open Site Explorer helps you to analyze links leading to your website, it is free to use and you can unlock more features with the paid version. But the free version also works well, it is accessible without any sign-up process.
Have you used this tool earlier? Every people can find this interesting whether they are entrepreneurs or not. You can explore the world events, analyze matching keywords and a lot more.
You always want to investigate your rival ones, aren't you? Similar Web gives the opportunity to do this. You can compare your and your rival's site with respect to many parameters.
What your site looks like when a search engine looks it? This tool lets you see this thing with a mouse click. Just enter your URL and you can see your webpage as pure HTML without any style or anything.
I think you have heard about plagiarism, which is copying another one's content totally to other blog or website or book. Copyscape lets you discover who copied your content or who posts exactly similar content like you. You can search the whole web with a single click, just enter your URL and results will be in front of you.
This is a content marketing tool which lets you do a lot of things which are synchronized and easy to find. You can even find text inside an image. Store your webpage clips PDF snippets and a lot more with the free basic plan, you can upgrade your plan to a paid one with some more features.
A blog post with ridiculous spelling mistakes can decrease your reputation significantly, but no one is so perfect, so how to check mistakes of a long post? Yes you can use Grammarly which checks your post for you, so you can relax that your post is free from errors.
Hemingwayapp let's you edit your writing with hints and tips to increase your texts readability and lucidity. You can use this app easily and free of cost.
CoSchedule analyse your headline instantly to determine how effective and attractive your headline is, use this tool to analyse your headlines.
This isn't a free tool but it lets you frame your images in real world devices like iPhone or Nokia phone and many oyher devices. But I think its too expensive.
Have you used infographics yet? Infographics are very effective to increase your blog's SEO and which is user-friendly too. Pktochart lets you create infographics, presentation and posters for your blog or blog post.
This is a video editing tool which lets you create and edit and share attracrive videography without any cost. Its great for creating animated videos with images, texts, objects which are attractive to your users.
With this tool you can follow many feeds from one place, organize and manage contents, see what are happening in the world about your keywords and a lot more. Android app is also available.
If you run campaign about your blog, content or product then this is a must have tool for you. It measures yourcampign's reach, audience ot put and compare among them (If you have more campaigns).
 Putsmail tests how emails looks in different gadgets and platforms. Create a free account and unlock the great features.
Want to create social sharing links for free? Try this tool, this will convert your link into social shareable links within seconds no sign up needed and its free.
 Freshmail have unlimited no. of email newsletter templates which are attractive and also have a good user experience. You may sign up for a trial account for 60 days which is free but if you want to continue than you have to a pay money for this.
Mixpanel is a analytics tool which lets you analyze users actions and their behaviour flow, it lets you measure both web and mobile metrics.
Webtrends is also a analytics tool which lets you monitor how your customers or visitors interect with your products from different platforms within a single and easy to use dashboard.
Localytics is a famous tool trusted by many big brands and entrepreneurs which lets you manage and integrate users interaction, geo targeting, smart targeting into a single platform.
It is a powerful content curation tool trusted by millions of peoples. You can integrate it with Google analytics to get better results to monitor about comments, shares and visitors etc, and it is a free tool also.
Do you have many sites on different platfoms ? Then use a free toool Cyfe to manage and control all of them from a singe place. You can generate real time reports from all of them, can get social media behaviour also from it and its totally free.
You might be curious about your competitors arn't you ? With SpyFu you can really do tyhe same what its name impling. Yes! spying on ypur competitor. Watch their most searched and profitablre key words and rank better in SERP pages than them.
Want post about hot topics? Use this free tool to see what famous enterprenures are talking or posting about. see the top 100 of different fields.